SEIMEIKAN MEANS CLEAR, BRIGHT AND CHEERFUL

Students of this Dojo have clear and bright minds and a cheerful spirit.

In Aikido techniques we use four specificity which reflects the nature of our world. Depend on the circumstances, our movement should be hard like a diamond, flexible like a willow, liquid like water, or empty like cosmos. The mind should work in perfect harmony with the universe and the movement of our body should tune up with it. All combined together, mind-body-universe, as one perfectly working mechanism.
O`Sensei
---
SPRAWDŹ JAK MOŻNA DO NAS DOŁĄCZYĆ
---
ZAPRASZAMY  DO  UDZIAŁU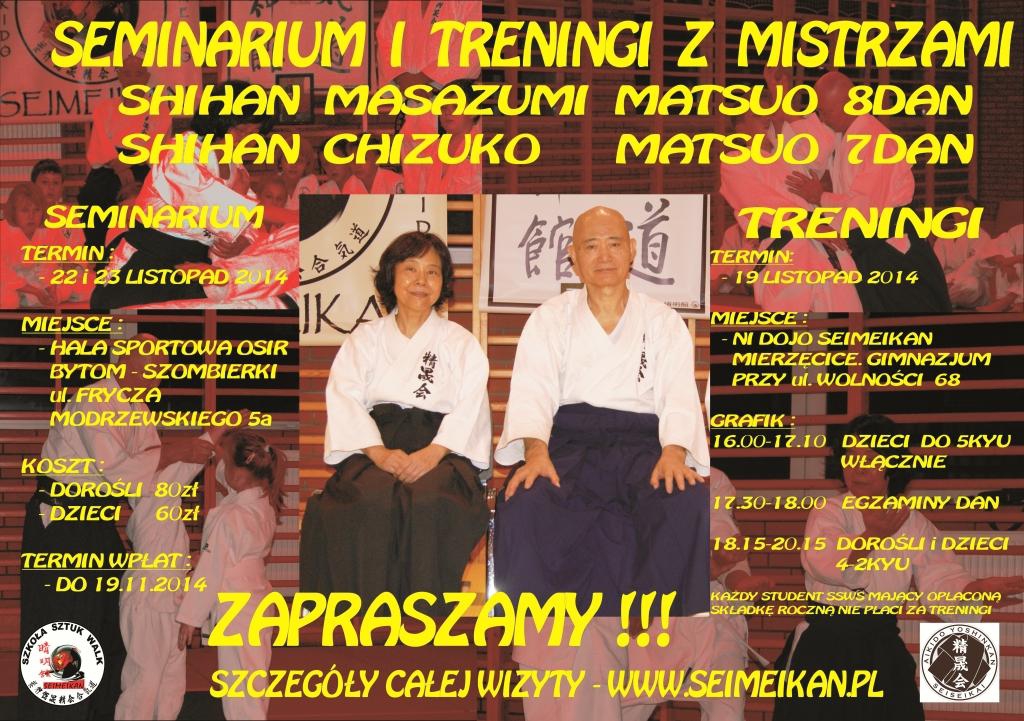 szczegóły - kliknij w plakat
---
W ziązku ze świętami
Dnia Zmarłych oraz Dnia Zadusznego
w całej naszej szkole będzie przerwa świateczna.
Treningi nie odbędą się w piątek, sobotę i niedzielę
31.10 , 1.11 i 2.11